Hokkaido Toyako Summit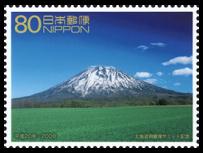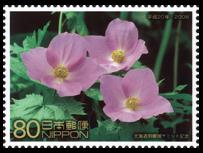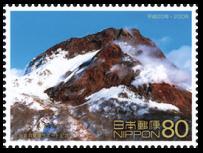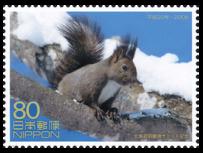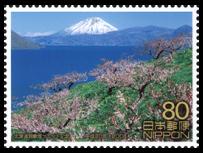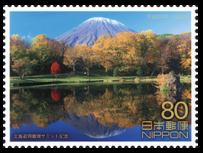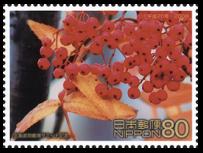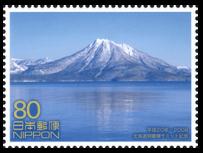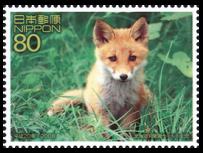 Issue
Hokkaido Toyako Summit
First Day
July 7, 2008
Value
80 yen x 10, sheet of ten
Designs
C2038a - Yoteizan
C2038b - Glaucidium palmatum
C2038c - Showashinzan
C2038d - Sciurus vulgaris orientis
C2038e - Toyako and Yoteizan
C2038f - Penstemon frutescens
C2038g - Yoteizan and Fukidashi Park
C2038h - Sorbis commixta
C2038i - Shikotsuko and Eniwadake
C2038j - Vulpes vulpes schrencki
Designer
Kanematsu Fumiaki (stamp designer)
Printing
Offset in 6 colors
Size
42.0 x 30.0 mm, horizontal
Sheet
10 stamps (2 x 5)
Sheet
Japanese Stamp Specialized Catalog (JSCA) & SAKURA Catalog numbers are adopted.
---
( Back to Menu )
---
(Small Notes for the issue)
The G8 summit 2008 took place in Toyako, Hokkaido, and Japan had acted as the chair. The stamps were issued to commemorate the summit. The stamps depict the landscapes, plants and animals, etc. of Hokkaido.