Greetings-Autumn 2014 ¥82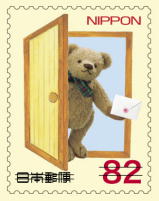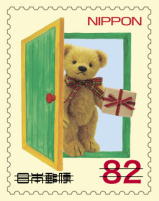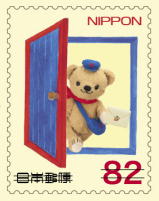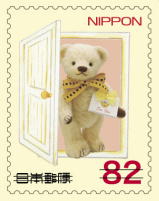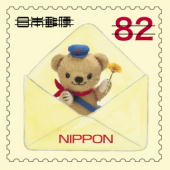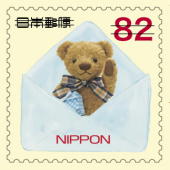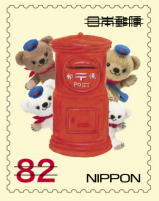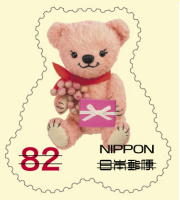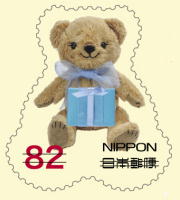 Issue
Greetings-Autumn 2014 ¥82
First Day
September 5, 2014
Value
¥82 x 10 (Self-adhesive), sheet of ten
Designs
G91a - Beige Bear by the door
G91b - Gold Bear by the door
G91c - Poskuma by the door
G91d - Cream Bear by the door
G91e - Poskuma in the envelope
G91f - Sepia Bear in the envelope
G91g - A group of Poskuma around the mailbox
G91h - Gray Bear by the mailbox
G91i - Jam with a present
G91j - Marron Bear with a present
Designer
Nakamaru Hitomi (stamp designer)
Size
G91a-G91d, G91g, G91h : 23.0 x 30.0 mm, vertical
G91e, G91f : 24.8 x 24.8 mm i, j : 26.6 x 29.8 mm
Sheet Size
67.5 x 187.0mm, vertical
Sheet
Printing
Offset in 6 colors
Japanese Stamp Specialized Catalog (JSCA) & SAKURA Catalog numbers are adopted.
---
( Back to Menu )
---
(Small Notes for the issue)
These stamps depicting "Poskuma", the original character of Japan Post Service, are suitable to celebration, thank-you notes and greetings.
The post worker bear "Poskuma" and his friends deliver letters and presents, and appear in the envelope with the theme of "giving presents".